Student Choice in Math Lessons
Providing student choice during a math lesson can influence student learning outcomes!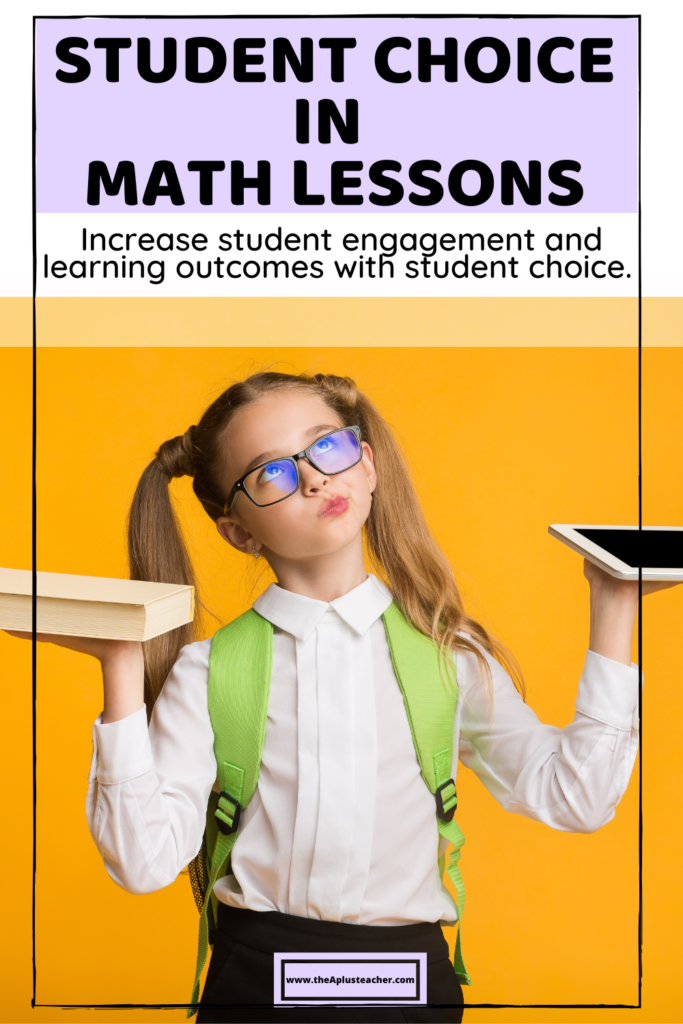 Did you know that it is important to provide students with the opportunity to take ownership of their own learning? Research has found that students spend more time and effort on a learning task if they are offered choices (Patall, Cooper, & Wynn, 2010). There are a few simple ways to provide students with choice learning opportunities during a math lesson.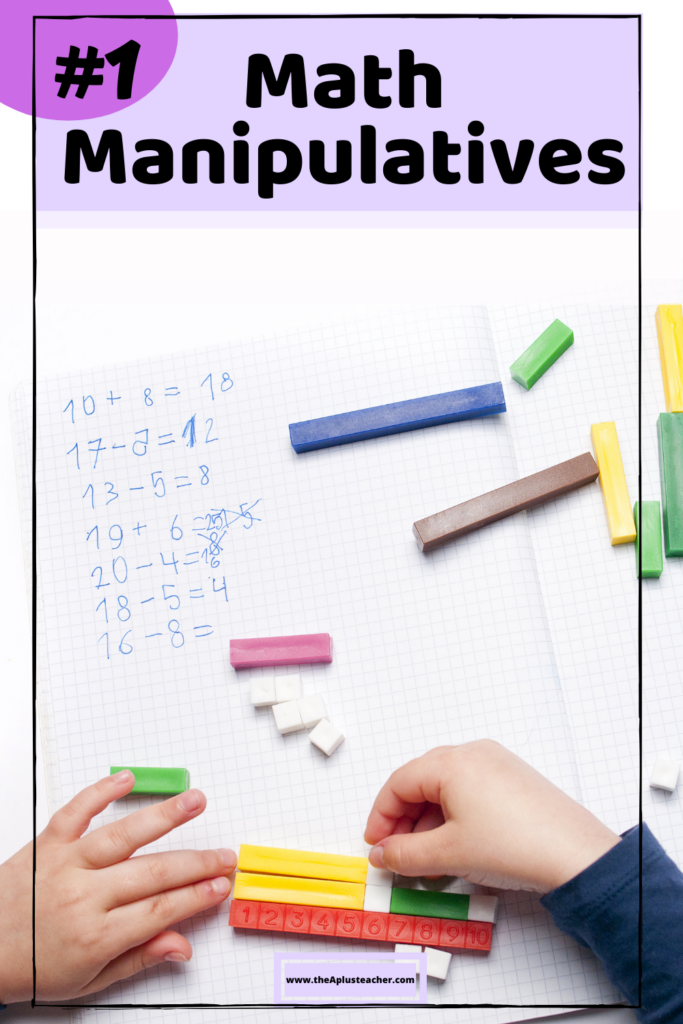 Math Manipulatives
One way to provide students with choice opportunities in a math lesson is through the use of manipulatives. It's important to allow students to choose which math manipulatives and strategies work best for their own learning needs. This can be done by providing students with the choice to use the manipulative that works best for them. For example, students can use choose to use dry-erase whiteboards, technology, workbooks, and other hands-on manipulatives (#ad). Many students benefit from using hands-on visuals such as tiles, cubes, blocks, markers, crayons, and more. Check out this blog post to read more about incorporating math manipulatives in math lessons.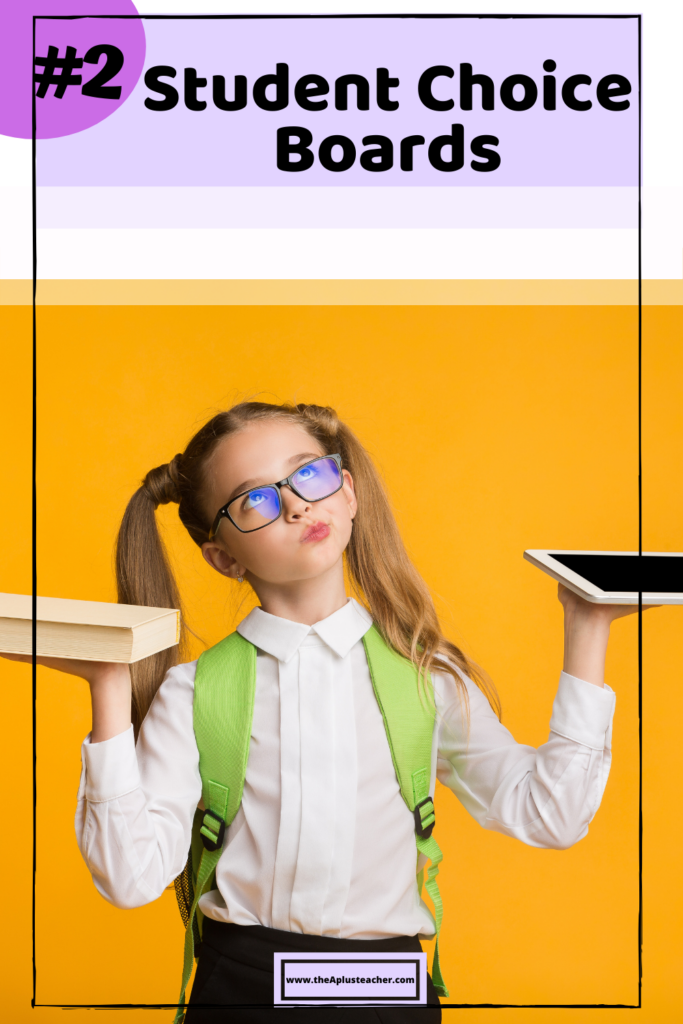 Student Choice Boards
Another way strategy to use that can provide students with choice in a math lesson with the use of choice boards. A choice board simply provides students with a variety of choices to select from. Students can use a choice board to decide which learning opportunity would be of best interest to them. Math choice boards can also be used for additional educational learning experiences or for demonstrating an understanding of concepts. For example, a math choice board can provide students different opportunities to demonstrate knowledge and understanding of a math concept by choice of either a poster, a slideshow, a video explanation, written word problems, visual diagrams, and more! Students can also use a math choice board to select from a variety of activities to complete during the math lesson. There are many different ways students can use choice boards in a math lesson.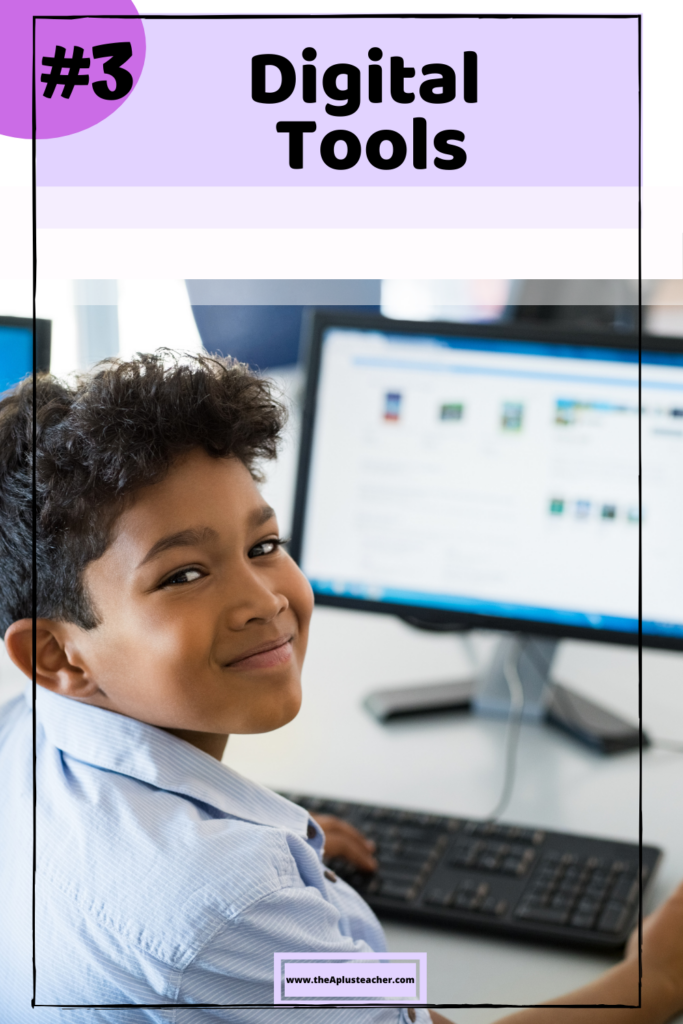 Digital Tools
Technology has provided teachers with many different ways to increase student engagement in a math lesson. One way is through the use a digital choice board which gives students the option to choose which digital platform to use that works best for them. A few great websites and apps that students can choose to use during a math lesson are Seesaw, Quizlet, Google Slides, Brain Pop, Flocabulary, and much more.
References
Patall, E. A., Cooper, H., & Wynn, S. R. (2010). The effectiveness and relative importance of choice in the classroom. Journal of Educational Psychology, 102(4), 896–915.
Note: Some links on this page may contain #affilitatelinks and are indicated with #ad.
Looking for more ways to engage your math students effectively? Grab this free guide and start to increase student engagement in your math lessons tomorrow!